NEWS FROM THE CASITAS!
Michael's Gila Nature Blog   Michael's been writing since January 2011. Check out his musings to see what's happening in the natural world of our 265-acre Nature Preserve, and in the Gila National Forest area around us.
Land! And Trails We've created the Casitas de Gila Nature Preserve.
High-Speed Wireless Internet is available in each Casita
Geocaching! If you've never done it, give it a try! If you love it, then we've got several caches on our land waiting to be found!

Our Art Gallery!   Original oil paintings, cliff dwelling carvings, pottery, turquoise and other artisan jewelry, books, soaps, tee-shirts and caps, all available at our adobe Art Gallery

Self-Guided Nature Trail!   Cactus, trees, rocks, plants — learn what's what in our part of the world

Hummingbirds!   They arrive in the spring and stay through the fall!

Our Clear Dark Skies!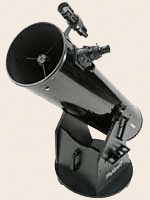 Our Skies here at Casitas de Gila Guesthouses are so clear and dark, we encourage you to bring your telescope if you have one.
Our Moon, planets, galaxies, nebulas, star clusters, double stars, variable stars, and Messier Objects can all be found in our brilliantly clear Southwestern skies.
Our clear, dark skies offer excellent viewing year-round. However, fall, winter, and spring months are the best times for deep-sky viewing. Guests at the Casitas have the opportunity to marvel at the wonders of the Milky Way with a clarity reached today in only a very few places in the United States.
By late September, Orion the Hunter makes his appearance in the east to begin his winter march across the heavens, as Cygnus the Swan heads towards the western horizon.
All through the winter and early spring, Cassiopeia the Queen and Cepheus the King dance their eternal dance along the Milky Way. Their daughter Andromeda remains forever chained at the foot of Pegasus the Winged Horse, comforted only by the hazy glow of the spiral Andromeda Galazy, the only galaxy other than the Milky Way that can be seen with the naked eye.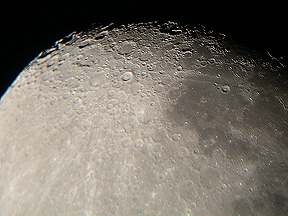 It's a toss-up as to what time of the month is the best for night sky viewing at Casitas de Gila Guesthouses. Watching the full moon rise above Turtle Rock is marvelous, and bathes the creek below in a surreal beauty you'll long remember. While in the dark of the moon, the brilliant Milky Way and its thousands of stars seem so close you could reach out and touch them.
For those fascinated with the stars and night sky, we have star charts and daily night-sky viewing guides in each Casita, and there are high-power binoculars available for guest use. If you're rusty on your constellation identification, our star charts will point out some of the major ones to get you started.
Astronomy and astrophotography enthusiasts are encouraged to bring their own telescopes.
For more information, please visit our Astronomy & Stargazing page.